GM Safety Recall FAQs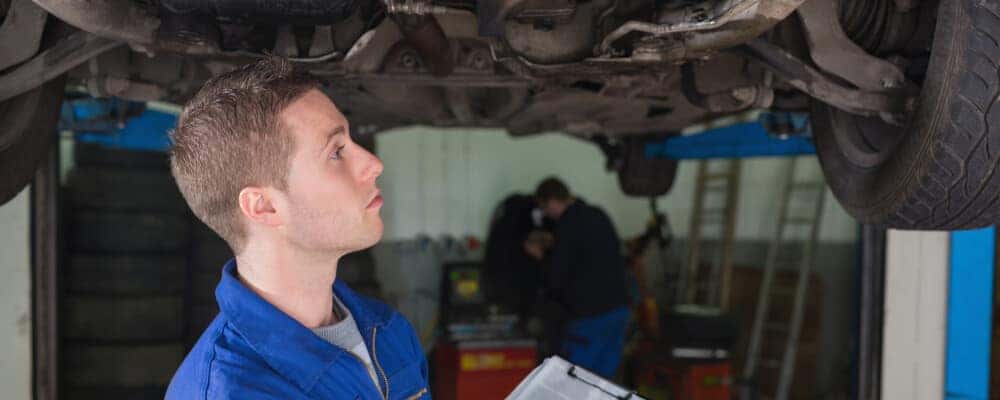 ---
A safety recall is issued when a vehicle or motor vehicle equipment poses a safety risk to you, your passengers, or other motorists with whom you share the road in LaPorte, IN. GM puts the safety of its customers first, especially when issues like a safety recall arise.
At Bosak Chevrolet GMC, we want you to have all the information you need to understand what a recall is and what to do next if your car is involved. We've answered frequently asked questions about GM safety recalls below, but our team is here to guide you through the process if a recall has been issued for your GM vehicle—including Chevrolet, GMC, Cadillac, Pontiac, Oldsmobile, Saturn, HUMMER, and SAAB models.
What Is a Safety Recall?
The National Highway Traffic Safety Administration tests vehicles and vehicle equipment to ensure that they meet minimum safety standards. If standards are not met, the NHTSA issues a safety recall—and manufacturers are on the hook for fixing the problem by replacing, repairing, or refunding the faulty vehicle equipment. In rare cases, they may even be required to replace the vehicle.
Generally, a safety recall is issued for vehicle equipment that:
Poses a risk to motor vehicle safety
May be present in a group of vehicles of the same design or manufacture
May be present in vehicle equipment of the same type and manufacture
If the NTHSA issues a recall involving your vehicle, you will receive a notice from the manufacturer with details about the safety issue(s). Then, you can simply bring your car to a certified GM dealership near you in South Bend, IN, where your vehicle will be repaired free of charge.
How Can I Find Out if My Car Is Involved In a Recall?
You will receive a notice from GM within 60 days if your car is involved in a recall. However, your registration must be up-to-date with a current mailing address in order for the recall notice to reach you!
You can also visit the GM Recall Center for recalls issued on or after August 20, 1999. You'll need your VIN (vehicle identification number) to check for recall repairs that have not been completed on your vehicle. You can find the 17-digit VIN on the lower left of the windshield, on the vehicle registration card, and sometimes on your insurance card. Alternatively, you can look up active recalls by VIN at NHTSA.gov. Updates on existing recalls can be found on the GM Recall Updates page.
What Do My VIN Lookup Results Mean?
After you look up a VIN for safety recalls, there are three status types that may be displayed. Here's how to interpret them:
Recall INCOMPLETE – An incomplete or "open" recall was found on the car, and you should schedule repairs at a GM dealership near Burns Harbor, IN as soon as possible.
Recall INCOMPLETE. Remedy Not Yet Available – An incomplete or "open" recall was found on the car, but the manufacturer is not yet able to provide the necessary fix.
Number of Open Recalls: 0 – There are no recalls associated with your car or your car has already been repaired.
There's a Recall for My Vehicle—What Should I Do Next?
Once you've determined that there is an open recall involving your car, the next step is to schedule auto service to repair or replace the recalled vehicle equipment. You will need to do so at a certified GM dealership like our own. Contact our service center to discuss the recall and what repairs are needed, and we'll take care of the problem free of charge!
Schedule Service at Bosak Chevrolet GMC
Our team has the expertise and advanced equipment to provide you with superior auto repair service in the greater Michigan City area. Take a look at our current service specials and feel free to reach out if you have any questions about vehicle safety—we're here to help!
---